Sponsored by: Yaakov Shamah le-ilui nishmat Rachel Bat Sarah
Welcome to Beth-EL Orthodox Sephardic Congregation
Wednesday, January 25th at Beth El Myrtle beach
Rabbi Elharar in Jerusalem "I had the honor and privilege to meet the chief Rabbi of Israel Chacham Yetzchak Yosef shalita received Blessings and advice and also to say Devar Torah in his kolel in Jerusalem."
Rabbi Elharar in Jerusalem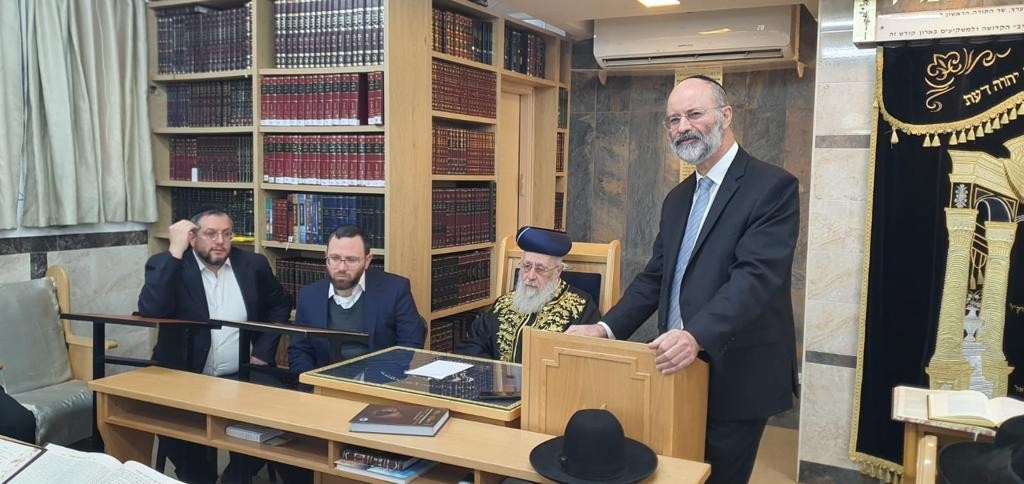 Special Shabaton at Beth-El with the famous international singer YAACOV SHWEKEY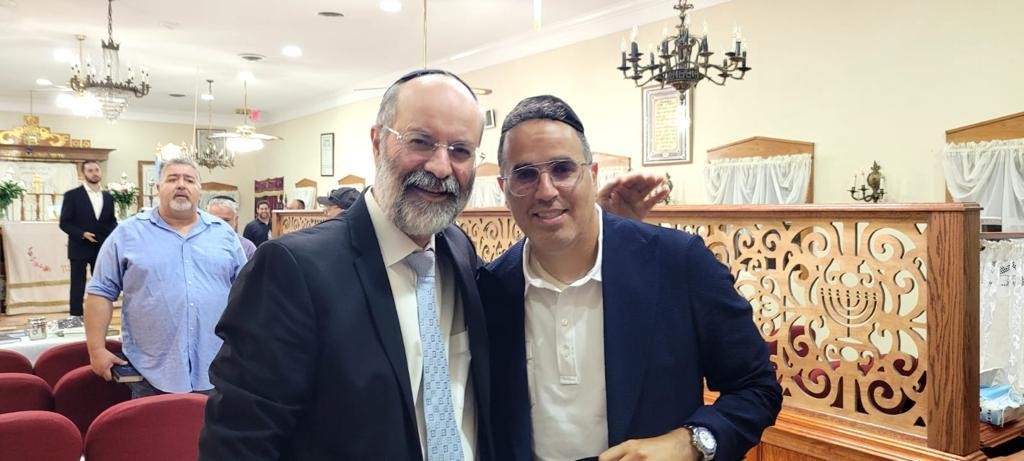 Thanks to everyone who made this year's Gala event successful
Annual Gala and Community Celebration
Beth El Orthodox Congregation of Myrtle Beach Invites you to our Annual Gala and Community Celebration. Tickets are available for purchase at the door or ahead of time by many of the participating businesses and local volunteering congregants. Call 786-342-4122 for more information. All forms of payment accepted. For credit card purchases, please go to the "DONATE" Tab on the menu bar of the website and select raffle ticket as the option from the dropdown menu.
Each ticket is a donation to the Synagogue and will get 1 person access to the event. All tickets will be entered into a raffle at the end of the night for a chance to win a (first Prize) Silver Hanukiyah and (second prize) Genuine Megilat Esther.
Extravagant buffet, Open bar, Music, and Raffle
Date: Monday, December 5th @ 6:30PM
Location: 7211 N. Kings Hwy, Myrtle Beach, SC 29572
Ticket Prices:
Single Ticket $120
5 Tickets $555
10 Tickets $1,000
Tax Deductible Donation
בית א'ל- הקהילה הספרדית של מירטל ביץ
THE NEW LOOK AT BETH-ELThanks to the generosity of Mr. Yaacov Cobie Tzeruia.May Hashem bless him for his kindness and support.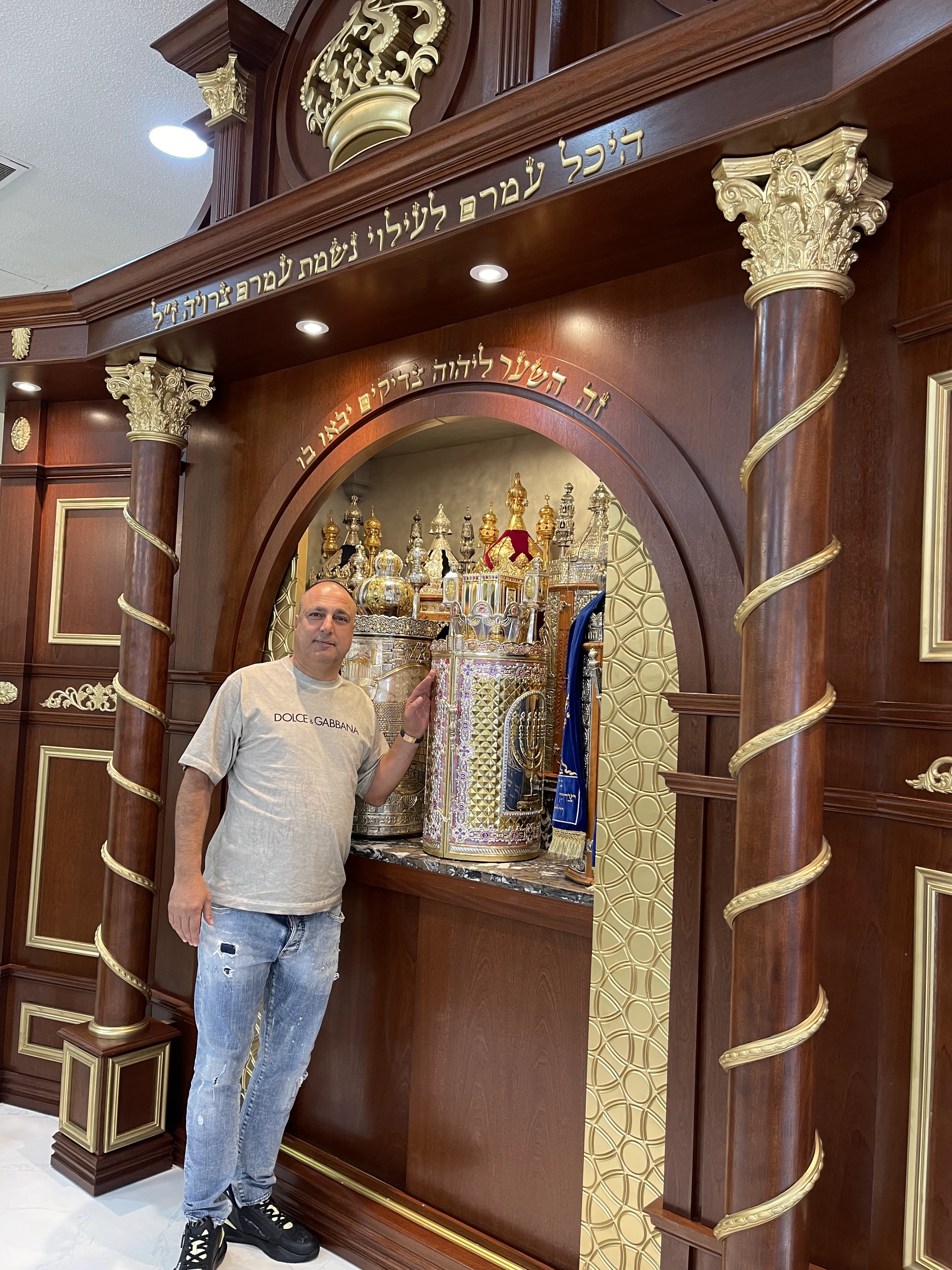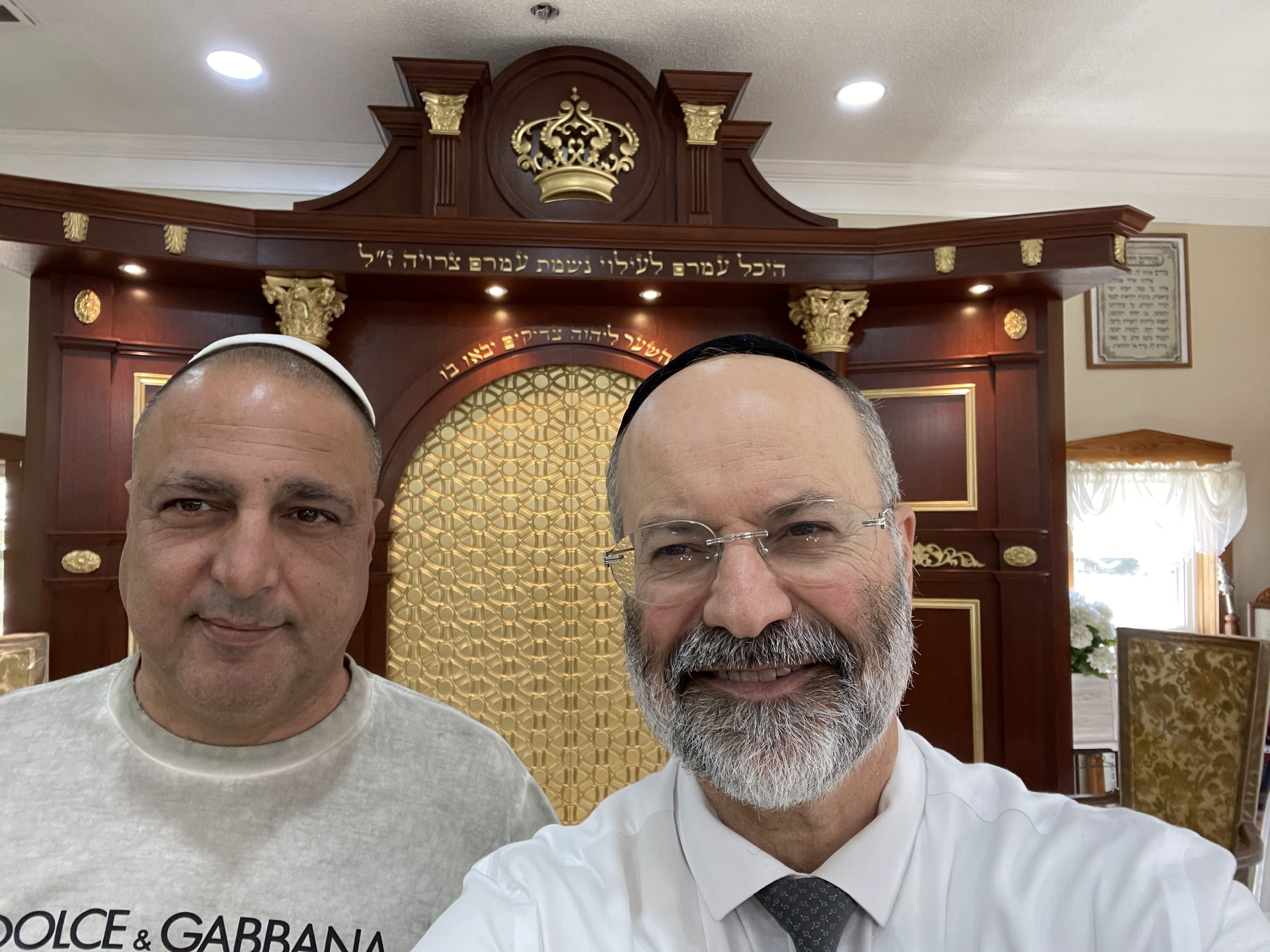 Located in the heart of Myrtle Beach, Beth-El is Myrtle Beach's oldest and largest Sephardic synagogue. Founded in the 1970's, it has grown to serve many families in the community daily and during the High Holidays.
Our congregation's history and heritage are rich and varied, as our members are descendants of Jews from the Middle East, Spain, and Latin America.
Though Hebrew is the first language of most of our congregants, it's not uncommon to hear English, Spanish, and Arabic being spoken, sometimes all within the same conversation.
We have an active and friendly community, study groups, as well as social, educational, youth and singles' activities throughout the year.
Every Shabbat we provide a hot Sephardic style sit down kiddush luncheon and a shiur program within a warm inviting environment.
We welcome you to be our guest and experience a Sephardic Shabbat with us.
Words and thoughts from the Torah from Rabbi Elharar
.l
Highlight the link below to open the video
Sunday School Fun Events at Beth-El
High School students of Myrtle Beach come with Beth El NCSY to Israel this summer. For more information contact the Rabbi or come to the weekly class/meeting every Sunday at 5:30 pm at Beth El.
Youth Group at Beth-El
Successful Myrtle Beach Challah Bake Thanks to everyone for all the wonderful support and attendance to make the Great Big Challah Bake a successful and fun event for the community.
Join us for many more simchot throughout the year and be a part of our warm community.
ANNOUNCEMENTS AND UPCOMING EVENTS
THE GREAT BIG CHALLAH BAKE
Special event for all women of the community of Myrtle Beach. Please come for a wonderful evening together and participate in the Mitzvah of Hafrashat Challah.
Already over 70 confirmed attendees!!
$18 donation optional
בית א'ל מקדמת בברכה את כלל ישראל להשתתף בפעולותי'ה,תפילות,שיעורי תורה,מפגשים,שבתונים ובפרט תוכנית הנוער היהודי NCSY .
מטרתינו לשמר ולחזק את מסורת ישראל על ידי גישור בין המשפחות לרוחניות באמצעות קו מנחה ברור של זהות יהודית הבנוי'ה על ההלכה וההשקפה מזה דורי דורות,
האוירה החברית,אהבת ישראל,הקשר לארץ ישראל ולתורת ישראל
Tue, January 31 2023
9 Shevat 5783
Today's Calendar
Shaharit

: 8:15am
Minha

: 5:30pm
Arbit

: 5:55pm
---
Friday Night
Candle Lighting

: 5:30pm
Minha

: 7:00pm
Shabbat Day
Shaharit

: 9:30am
Minha

: 1:30pm
Arbit

: 6:04pm
Habdalah

: 6:39pm
This week's Torah portion is

Parshat Beshalach
Candle Lighting
Habdalah
Motzei Shabbat, Feb 4, 6:39pm
Tu B'Shvat
View Calendar
Zmanim
Alot Hashahar
5:57am
Earliest Talit - Tefilin
6:26am
Sunrise
7:13am
Latest Shema
9:50am
Zman Tefillah
10:44am
Hatsot (Mid-Day)
12:29pm
Minha Gedola
12:55pm
Minha Ketana
3:34pm
Plag HaMincha
4:39pm
Sunset
5:45pm
Nightfall
6:24pm
More >>
Tue, January 31 2023 9 Shevat 5783